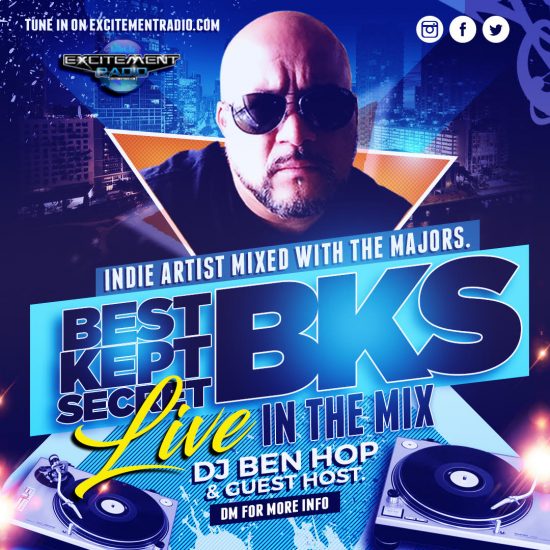 Get your song mixed with Major Artist music during a live DJ Mix Show. You can submit a Clean or Dirty version of your song. Make sure your song is mixed and mastered properly. Mixes become podcast shows which will be available on all major streaming platforms.
There is a $40 fee for your song to be added to the mix. ***Payment must be made in advance. Cashapp $djbenhop, or PayPal djbenhop@gmail.com. Email your song to djbenhop@excitementradio.com. Mixes will air live and the date and time are TBA.
Thank you for your support.
***Stop the Radio Player to hear the Video Audio***